Kaspersky Lab has been named a winner at the SC Magazine Awards Europe 2016 collecting the award for "Best Enterprise Security Solution" for a second year in a row.
This success recognizes Kaspersky Lab as an innovator in IT security, making the digital world safer for more than 270,000 firms worldwide. Through its provision of an unprecedented level of protection for more than 15 years, Kaspersky Lab fought off stiff competition to claim the title of "Best Enterprise Security Solution". Kaspersky Lab's enterprise technologies have been designed by leveraging the company's extensive global security intelligence and are specifically developed to address market needs across a variety of industries.
Recent innovations from Kaspersky Lab include an advanced solution to detect targeted attacks in the form of the Kaspersky Anti Targeted Attack Platform, and a solution specifically created for protecting valuable industrial systems, with Kaspersky Industrial Cybersecurity. The latest addition to an enterprise family of security solutions is Kaspersky Embedded Systems Security – a specialized product designed to protect ATMs and point of sale terminals.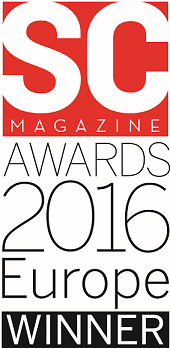 "It's a very great honour and achievement for Kaspersky Lab to be recognized as a leader in providing enterprise level security solutions by the SC Magazine Awards, 2016. This prestigious accolade motivates us further to develop the best cybersecurity solutions we can, to fit the modern IT Security requirements for organizations around the world. This award is a testament to our hard work, tireless research and determination to make the world a safer place", comments Kirill Kertsenbaum, Enterprise Solutions Director at Kaspersky Lab.
The SC Magazine Awards are widely recognised across Europe and honour professionals working to secure enterprises and the vendor communities that deliver innovative security technologies.