Three is definitely the magic number for Kaspersky Lab, after its products won awards in three different categories following the latest tests carried out by independent IT security institute, AV-TEST. Kaspersky Lab's small business, endpoint security and internet security solutions all triumphed, highlighting the company's expertise when it comes to protecting users and businesses from the latest and most sophisticated cyber threats.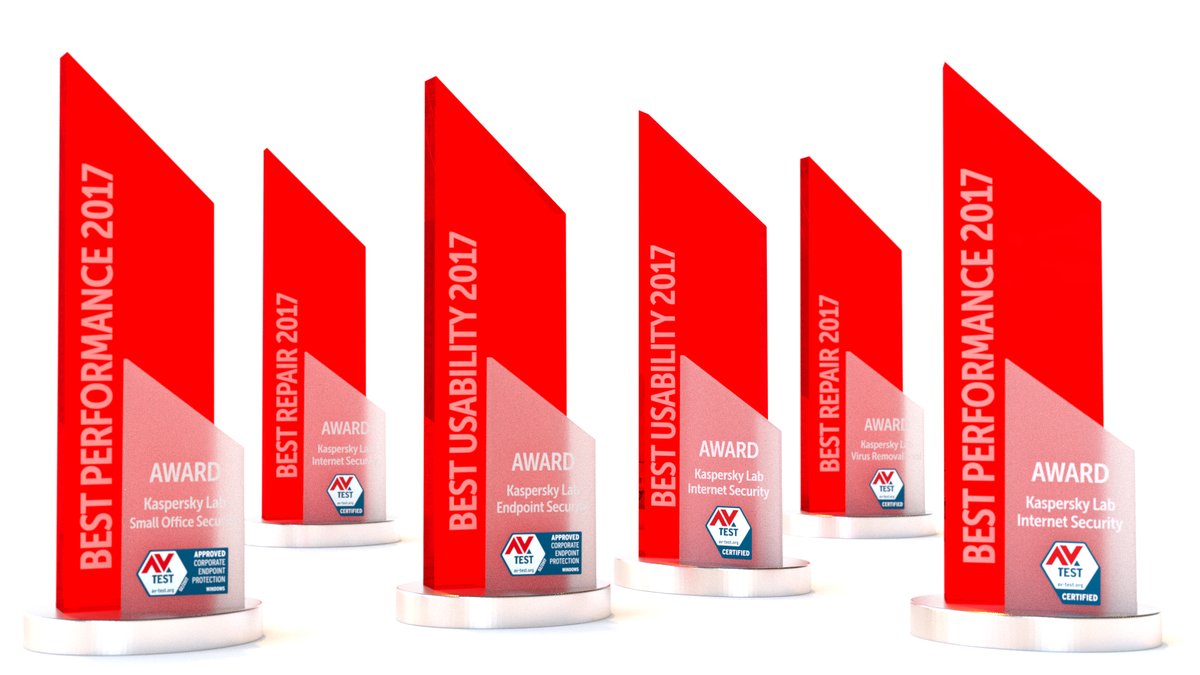 The Best Performance category recognizes the products that receive the best average score in bi-monthly performance assessments. The test measures the influence of typical user actions on the speed of the system, such as launching popular websites, copying files and downloading, installing and opening frequently-used applications.
In comparison, the Usability category focuses on the product's influence on the usability of the system and is based on two factors: the distraction of the user as a result of warning messages in the case of unknown programs or due to false positives and the false detection of safe programs as malicious software. The special AV-TEST analysis system is used to examine whether the latest versions of popular programs– including the likes of Mozilla Firefox and Adobe Reader – can be fully installed and functional without triggering warning messages or blocking the programs.
Finally, Best Repair awards are given to the products that are the most successful in the remediation of infection by current malware families, including those with rootkit functions that are able to hide their components within the test system.
The AV-TEST Institute is a leading international service provider that manages over 2,500 terabytes of test data and runs complex test procedures that are regularly adapted to remain in-line with the latest trends in the IT security industry.