According to a recent assessment by AV-TEST, Kaspersky Endpoint Security Cloud shows 100% efficiency in detecting files floating in Microsoft 365 applications that contain German Personal Identifiable Information (PII) or bank card details. This information allows security managers to see who has access to PII and ensures that customer data isn't at risk of being exposed. The test's positive results scored higher than the in-built security solution in Microsoft 365 E5.
Companies of all sizes need to be compliant with data regulation laws to protect sensitive customer information such as passport or driving license numbers. Failure to comply with such laws results in costly fines for businesses, which can break bottom lines for smaller ones. While larger enterprises can employ all-encompassing best practices to ensure sensitive data discovery and protection and avoid the impact of fines, smaller companies need quick assistance and easy-to-implement solutions instead. Therefore, the performance of these solutions is critical.
In its study, AV-TEST carried out a Sensitive Data Discovery test with Kaspersky Endpoint Security Cloud and Microsoft Office 365 E5. The aim was to see which of the two would independently detect German PII and bank card numbers in documents uploaded to an Office 365 account and if they would flag these potential security issues to the system admin. The set of cases created in the test lab included six different types of German PII numbers: identity card, passport, social insurance, tax identification, residence permit, driving license, and three different types of banking cards.
Kaspersky's solution performed perfectly during the test, with a 100% detection rate for all seven PII types and didn't flag any false positives. Part of the testing also included making appropriate changes to the PII delimiters and customizing file extensions to ensure the solutions covered all possible real-world scenarios. The solution proved to be agnostic to any alterations and managed to detect all the files.
"The test found Kaspersky to be the comprehensive and protective solution to protect a company's personal and sensitive data," said David Walkiewicz, Director Test Research, AV-TEST.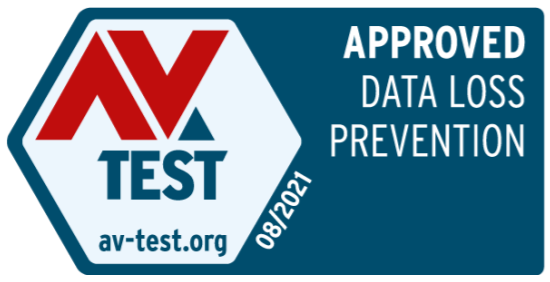 Basing on the test results, seal "APPROVED Data Loss Prevention" was awarded to Kaspersky.

The full report, "Personal Identifiable Information Protection: Sensitive Data Discovery test", commissioned by Kaspersky and performed by AV-TEST GmbH
can be found here
.
About AV-TEST
AV-TEST GmbH is an independent supplier of services in the fields of IT Security and Antivirus Research, focusing on the detection and analysis of the latest malicious software and its use in comprehensive comparative testing of security products.

AV-TEST has operated out of Magdeburg (Germany) since 2004 and employs more than 30 team members, professionals with extensive practical experience. The AV-TEST laboratories include 300 client and server systems, where more than 2,500 terabytes of independently collected test data, containing both malicious and harmless sample information, are stored and processed.
About Kaspersky
Kaspersky is a global cybersecurity and digital privacy company
founded in 1997. Kaspersky's deep threat intelligence and security expertise is constantly transforming into innovative security solutions and services to protect businesses, critical infrastructure, governments and consumers around the globe. The company's comprehensive security portfolio includes leading endpoint protection and a number of specialized security solutions and services to fight sophisticated and evolving digital threats. Over 400 million users are protected by Kaspersky technologies and we help 240,000 corporate clients protect what matters most to them.