Kaspersky has been awarded Best Managed Services Partner (MSP) Programme in this year's MSP Innovation Awards Europe by Channel Partner Insight. This is particularly exciting for the company as MSPs are a strategic priority for Kaspersky, which has invested significantly in understanding the market and building an optimal proposal that incorporates a number of significant enhancements for those stakeholders.
Kaspersky's entry to the 2020 Awards was touted by judges as exemplifying how MSPs are benefitting from being part of the programme and included very strong testimonials from partners working with Kaspersky across Europe, who are clearly impressed by how the partner programme has helped them grow their status as a trusted security partner. The company was also a finalist in two other categories - Best MSP Support and Best Security Offering. The awards are designed to honour the vendors, distributors and MSPs across Europe who are leading the way in managed services and winning at a time of unprecedented disruption and change in the channel.
The European MSP Innovation Awards are completely independent and based solely on innovation and achievement in the European channel over the past year, which Kaspersky demonstrated in its entry. According to judges, the company posed a highly convincing case for how Kaspersky is innovating the security space for MSPs by adding new specialisations through the United Partner Program.
In January 2019 Kaspersky launched a new United Partner Program globally. While introducing many new benefits and tools for channel partners, one of the main improvements was adding specializations. Specializations help partners to differentiate themselves from competitors, get additional benefits and the required level of vendor support in specific areas of business.
The United Partner Program has already been very well received by the market, Kaspersky's channel partners and analytical agencies. Worldwide channel analytical agency Canalys ranked United as
the number one program among all IT vendors
. They also highlighted the importance of specializations:
"The largest year-on-year rating rise is seen in accreditation and specialization programs (+ 9.9%)[1]."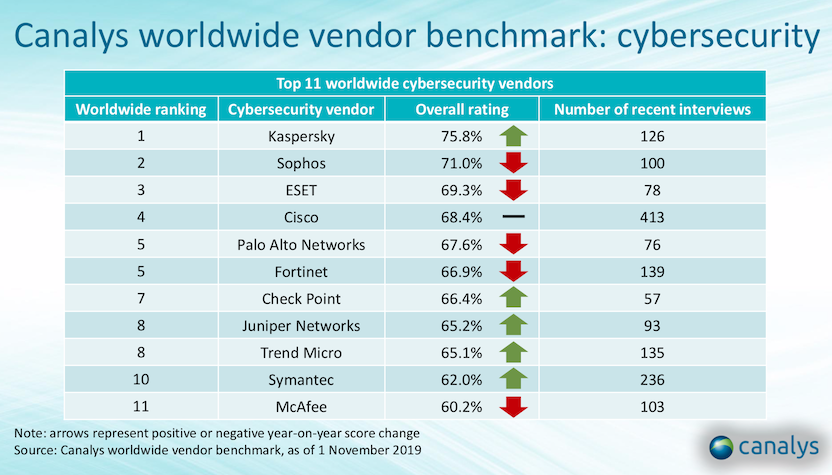 In January 2020, Kaspersky launched its own License Management Portal (LMP) - a new self-service 24x7 portal for MSPs and subscription resellers to order and manage subscription licenses. Working in synch with the Kaspersky United Partner Portal, it makes sales operations faster, smoother and more transparent.
"This is the first time we've featured in the race for an MSP award at a European level, and it highlights the investment we've made in our MSP offering, alongside the great work being done by our teams to ensure we're standing out from the crowd in the managed services market," said Chris Connell, Deputy Vice President of Global Sales and Director of European Operations at Kaspersky.
"To meet the needs of MSPs, Kaspersky continuously enhances the product portfolio available under the MSP model. We pay a lot of attention to helping MSP partners develop their security practices and providing cybersecurity services to their customers. Kaspersky supports our MSPs continued empowerment and education by proposing the right level of solutions and expert services support at each level of maturity," Mr Connell said.
"The Kaspersky MSP Partner Program has helped us strengthen and further expand our position as a reliable strategic security partner. By refining MSP products with our own services, we have developed completely new service concepts that offer our customers real added value. Consequently, we were able to expand our own sales channels," said Danny Fischer, Director of Sales and Marketing at IT Südwestfalen AG.
To learn more about Kaspersky's MSP Partnership program or to become a partner click
here
.
[1] Canalys Worldwide Vendor Benchmark
About Kaspersky
Kaspersky is a global cybersecurity company founded in 1997. Kaspersky's deep threat intelligence and security expertise is constantly transforming into innovative security solutions and services to protect businesses, critical infrastructure, governments and consumers around the globe. The company's comprehensive security portfolio includes leading endpoint protection and a number of specialized security solutions and services to fight sophisticated and evolving digital threats. Over 400 million users are protected by Kaspersky technologies and we help 270,000 corporate clients protect what matters most to them.