Kaspersky Endpoint Security Cloud now includes endpoint detection and response (EDR) capabilities dedicated for small and medium-sized organizations. It gives IT administrators visibility over affected endpoints and the attack kill chain, so they can analyze incident parameters and root causes, and then take proactive measures to enhance overall business protection.
Reliable protection from cyber-risks is essential for small and mid-sized businesses to keep their work, data, and finances safe. However, according to
Kaspersky's research
, these companies may lack visibility over the IT environment when dealing with threats. This was ranked as one of the biggest challenges by 40% of SMBs. Details about an attack, affected users and the entry point can help businesses improve their security practices, in addition to the automated protection on all corporate endpoints.
Thanks to endpoint detection and response capabilities now available in Kaspersky Endpoint Security Cloud, IT managers can see visualized attack spread paths, details about affected machines (OS versions and users); infected file names and hashes; creation, modification, and startup parameters. All information is shown in the Kaspersky Endpoint Security Cloud online management console.
By knowing how a threat gets into an endpoint, administrators can fine-tune security policies and take additional protection and awareness measures where necessary. For example, analysis could reveal that malware got onto an employee's laptop disguised as a graphic file through a phishing email. The administrator could then update anti-phishing settings, make changes in security profiles for users who work with sensitive information and identify that employees may require additional training on cybersecurity.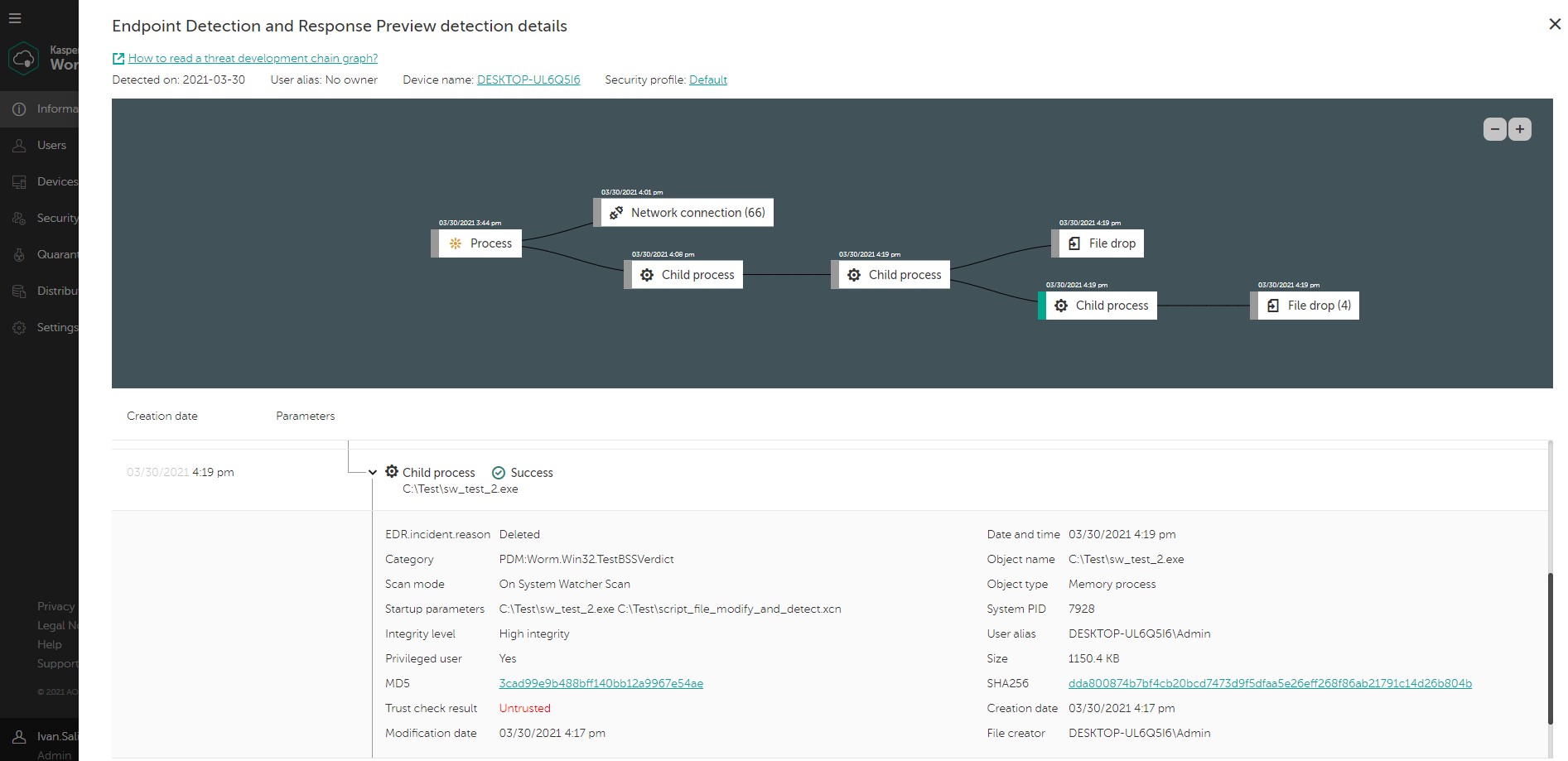 Screenshot of the management console with attack kill chain visualization
"This update brings specific educational value for small and medium businesses. It helps IT managers improve their cybersecurity expertise and gain basic incident investigation skills. They can learn more about different types of threats in the wild, through a simple and demonstrative tool, and prepare themselves to work with more complex security challenges and solutions," comments Andrey Dankevich, Senior Product Marketing Manager, B2B Product Marketing at Kaspersky.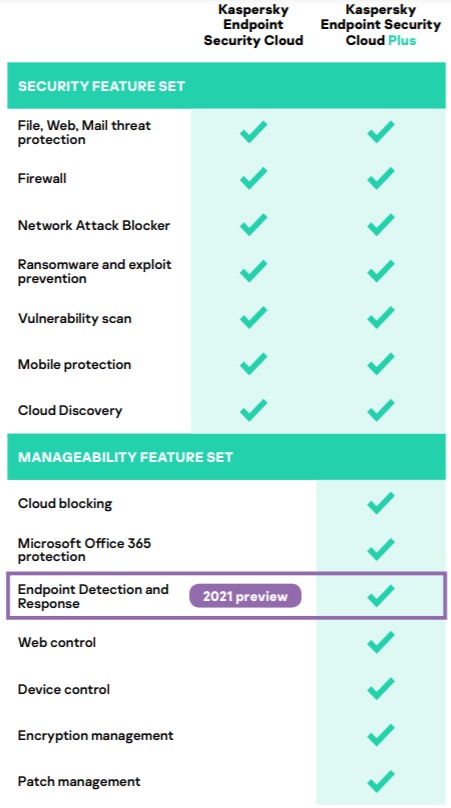 EDR functionality is available in the Kaspersky Endpoint Security Cloud Plus tier, in test mode during 2021.
To try the trial version with EDR, please fill the form.
About Kaspersky
Kaspersky is a global cybersecurity and digital privacy company founded in 1997. Kaspersky's deep threat intelligence and security expertise is constantly transforming into innovative security solutions and services to protect businesses, critical infrastructure, governments and consumers around the globe. The company's comprehensive security portfolio includes leading endpoint protection and a number of specialized security solutions and services to fight sophisticated and evolving digital threats. Over 400 million users are protected by Kaspersky technologies and we help 240,000 corporate clients protect what matters most to them.