Kaspersky Lab has been recognized in SC Media's 30th Anniversary Awards, receiving an award for the Most Important Discoveries by a Company Research Team. This award, recognizing the company's Global Research and Analysis Team (GReAT) for its discovery and investigation of the Carbanak cyber-gang, demonstrates the significant contribution Kaspersky Lab has made to global threat research over the last two decades.
SC Media has been in the cybersecurity industry for 30 years. This year, the company expanded its annual SC Awards to include several special categories honoring those who have shaped the industry during that time. Winners were decided by SC Media's editorial team with the assistance of the SC Awards co-chairs. The Most Important Discoveries by a Company Research Team category, in which Kaspersky Lab is recognized, honors the most significant discoveries of zero days, malware variants and cybergangs over the last three decades.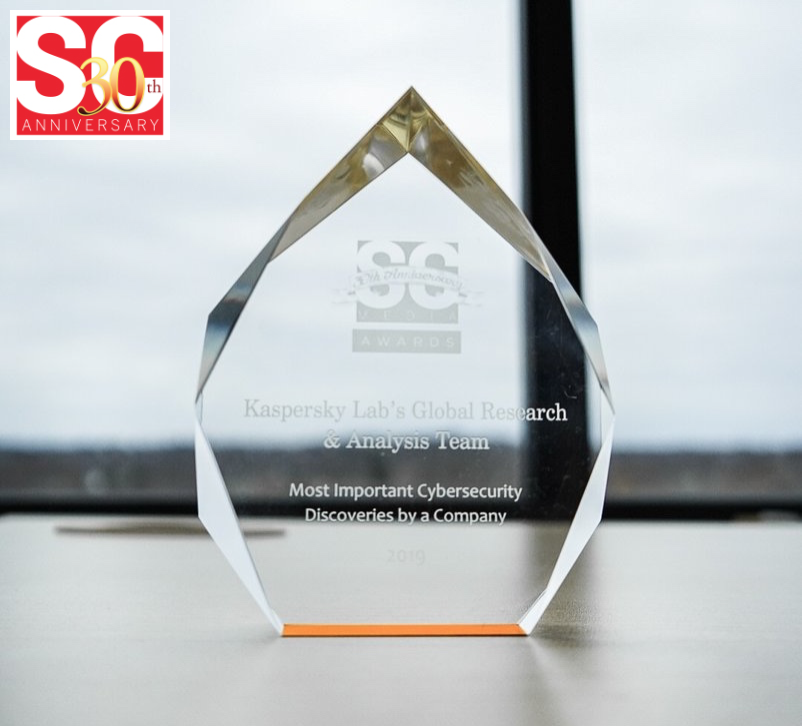 Kaspersky Lab's
discovery of Carbanak
changed the world's perception of Advanced Persistent Threats (APTs). APTs are traditionally associated with cyber-espionage, but in 2014, Kaspersky Lab GReAT unearthed a group of cybercriminals stealing vast sums of money from banks using advanced tools and techniques previously seen only in nation-state APTs. The lessons learned from the investigation into the group, dubbed Carbanak, have helped to anticipate and mitigate financially motivated attacks in the years since. The discovery of Carbanak was reported at Kaspersky Lab's Security Analyst Summit in 2015, and since then, a number of alleged members of the group have been arrested.
"Since the foundation of GReAT in 2008, our researchers have uncovered APTs, cyber-espionage campaigns, malware, ransomware and underground cyber-criminal trends across the world," said Costin Raiu, director of global research and analysis team at Kaspersky Lab. "Our discovery of Carbanak is a great example of how our research has helped to shape the security industry and protect businesses against advanced threats. The team's ongoing commitment to reporting on cyberattacks and malicious threats, regardless of origin or purpose, helps us to make the world that little bit safer."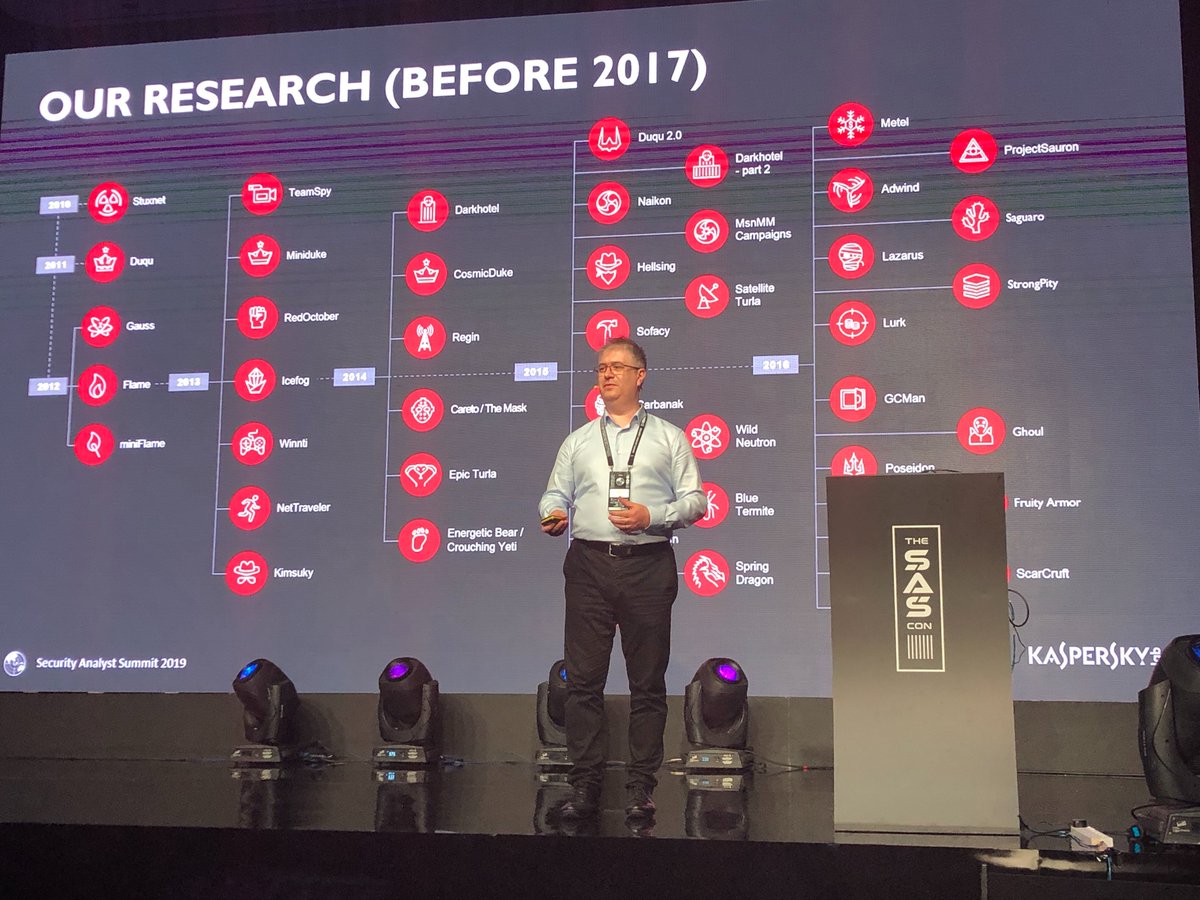 Costin Raiu, director of Global research and analysis team (GReAT) at Kaspersky Lab.

"Over the last three decades, the winners of our 30th Anniversary Awards have left an indelible imprint on the cybersecurity industry through their tireless work and visionary leadership," said Illena Armstrong, VP, editorial, SC Media. "Kaspersky Lab's GReAT has most assuredly earned this honor for their continued dedication to protecting enterprises from today's sophisticated threats."
The full list of SC Anniversary Award winners can be viewed on the SC Media
website
.
About Kaspersky Lab
Kaspersky Lab is a global cybersecurity company, which has been operating in the market for 21 years. Kaspersky Lab's deep threat intelligence and security expertise is constantly transforming into next generation security solutions and services to protect businesses, critical infrastructure, governments and consumers around the globe. The company's comprehensive security portfolio includes leading endpoint protection and a number of specialized security solutions and services to fight sophisticated and evolving digital threats. Over 400 million users are protected by Kaspersky Lab technologies and we help 270,000 corporate clients protect what matters most to them. Learn more at www.kaspersky.com.
About SC Media
SC Media is cybersecurity. For over 30 years, they have armed information security professionals with in-depth and unbiased information through timely news, comprehensive analysis, cutting-edge features, contributions from thought leaders, and independent product reviews in partnership with and for top-level information security executives and their technical teams.
In addition to their comprehensive website, SC Media offers magazines, ebooks, and newsletters. They also host digital and live events such as SC Awards and
RiskSec Conference
to provide cybersecurity professionals all the information needed to safeguard their organizations and contribute to their longevity and success.