Kaspersky's flagship home user security solution – Kaspersky Internet Security – was honored with the Product of the Year 2020 award for an impressive sixth time, in an annual report released by independent test lab AV-Comparatives. Kaspersky was acknowledged ahead of 16 peers by achieving Advanced+ awards in seven rigorous tests, to rank the company highest overall across the participating Windows security products.
During the past year users have relied on technology more than ever to keep in touch with loved ones and to continue working remotely when offices and schools were closed. Kaspersky has protected its customers from evolving cyberthreats throughout with the most robust and efficient products on the market. This commitment has been recognized and reaffirmed through the achievement of six key annual awards from AV-Comparatives, for excellent product performance over the past 12 months.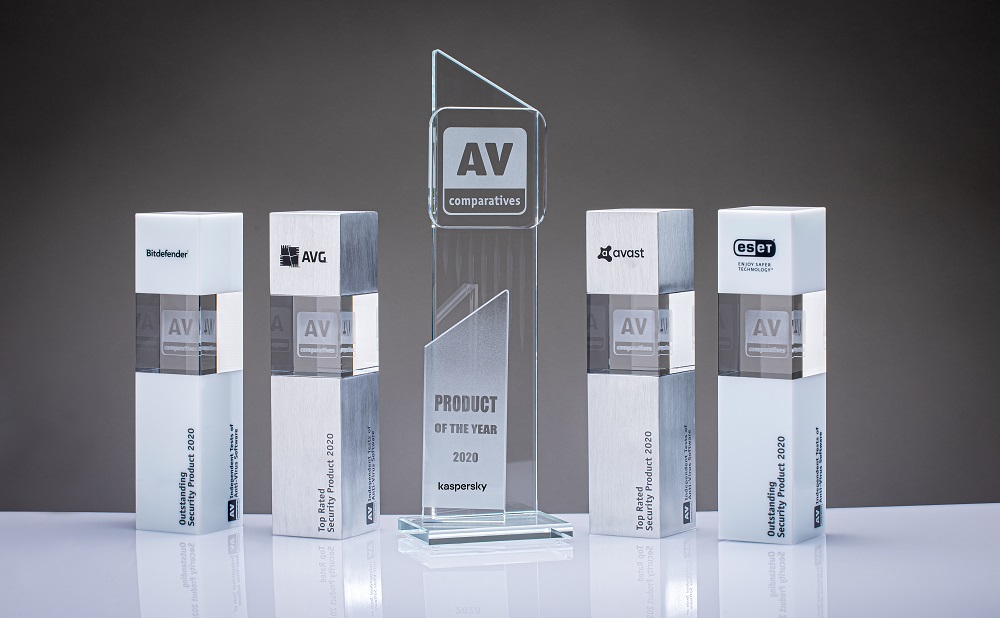 In securing the
Product of the Year 2020
award,
Kaspersky Internet Security
outperformed all 16 competitors during the test year and received Advanced+ Awards for maximum product performance results in all seven tests of the year-round scope. Among them are two half-a-year Real-World Protection tests, two Malware Protection tests, two Performance Measurement tests, and an Enhanced Real-World test.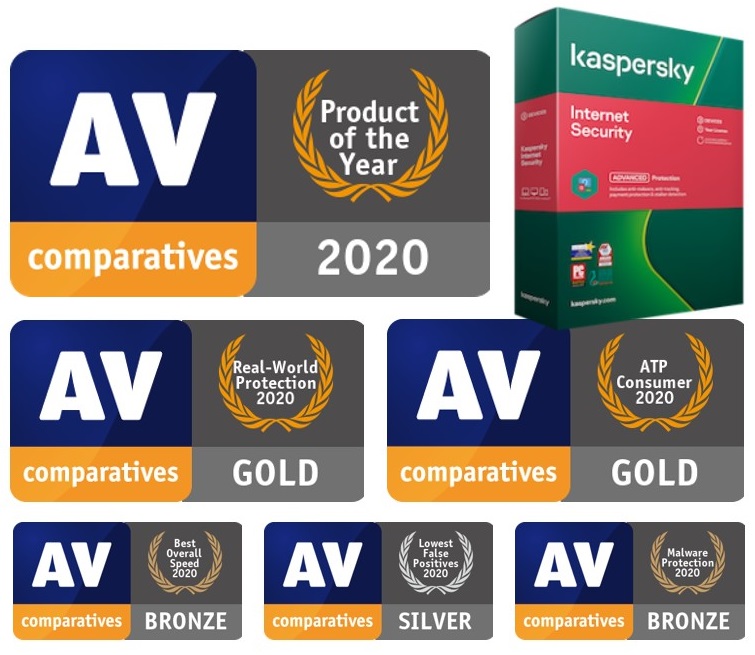 In addition, Kaspersky has received five additional honors for specific test criteria:
Advanced Threat Protection Gold – for the highest results in the Enhanced Real-World test, where AV-Comparatives experts emulate advanced targeted attacks which aim to penetrate a protected system, to escalate privileges and execute a malicious payload;
Real-World Protection Gold – for the highest results in eight Real World Protection tests which run on actual real world attacks and include false positive assessments;
Lowest False Positives Silver – for lowest number of false positives throughout eight Real-World tests and two Malware Protection tests during 2020;
Malware Protection Bronze – for high results in detection malware and a minimal amount of false positives within two Malware Protection Tests of 2020;
Best Overall Speed Bronze – for the minimal impact of the security solution on system performance through synthetic and user-based scenarios on two different hardware sets.
"We are happy to recognize Kaspersky Internet Security for its verified malware protection capabilities, high standards of performance, and easy-to-use tiled interface. Events of the last year have shown that it's not only large enterprises, but every household that requires highly effective protection against cybercrime. Kaspersky has once again proved its ability to safeguard the devices and data of end users, by achieving first-class results, and reaching the top level in all categories of AV-Comparatives' tests," says Andreas Clementi, founder and CEO of AV-Comparatives.
For more information about the AV-Comparatives annual report for 2020
visit the website
. To find out more about how Kaspersky Internet Security can protect you and your family from real-world threats now and in the future,
visit the product page
.
About Kaspersky
Kaspersky is a global cybersecurity company founded in 1997. Kaspersky's deep threat intelligence and security expertise is constantly transforming into innovative security solutions and services to protect businesses, critical infrastructure, governments and consumers around the globe. The company's comprehensive security portfolio includes leading endpoint protection and a number of specialized security solutions and services to fight sophisticated and evolving digital threats. Over 400 million users are protected by Kaspersky technologies and we help 250,000 corporate clients protect what matters most to them.